Helping to resolve conflict in Australia. No waiting lists. 
What can we help you with? 
Mediation and Family Dispute Resolution
Interact Support is a social enterprise style not-for-profit committed to providing relief and support to individuals experiencing distress and disadvantage, including as a result of physical, psychological, psychological or economic violence, abuse, disability or misfortune.
We are committed to raising awareness of non-adversarial dispute resolution and providing support and education to professionals and the broader community through information sharing, advocacy and dispute resolution services.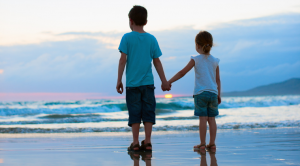 Mediation and Family Dispute Resolution
Online Mediation Services to help resolve any type of dispute.
High quality, means tested online mediation services.
Free dispute diagnostic. 
The opportunity to speak with a dispute resolution professional about your situation and explore the issues you are facing.
New Ways For Families Course:


Learn how to adapt to post-separation parenting and protect your children from harmful conflict.
Anger Management Course:

Learn how to manager anger and other strong emotions. 
Future focused coaching.
Access to resources and knowledge you need to help achieve resolution.
Coaching in interpersonal skills to help improve a situation even if the other party won't participate in mediation.
Help in preparing for mediation or as a guide on the side. It's up to you, your budget and the level of support you want.
What our client's say


'Thank you for the discussion yesterday.'
'I felt heard and your responses were sound. I believe you would be excellent in your role and I have kept your details on hand for any future events or referral to friends. The tool you have attached looks great and and will go through it in more detail… Thank you so much for your refreshing approach and perspective.'

''It was a different experience discussing my challenge with someone who is professional, attentive and in fact interested. The reflections and analysis was moderated in a way that I accepted and prepared me further on the fundamentals of what to expect'.
- Client Feedback